Learn Hypnosis, NLP, And How To Hypnotize Someone
Watch This 3 Minute video to learn how to get started with…
Looking to hypnotize others? Do you want some clinical or stage hypnosis scripts or acts? Would you like to learn advanced strategies to NLP and hypnotic language patterns?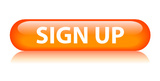 It's Free!
Every hypnotist whether expert or just getting started has unanswered questions about hypnosis, the different ways to hypnotize people, NLP, hypnosis scripts, and language patterns.
They may also be confused by terminology, complicated language, and how to put it to work so they can successfully hypnotize people.
Whether you are new or advanced to hypnosis, Apply Hypnosis breaks hypnosis down to the core and teaches you how to learn it from the ground up by showing you how to:
1.) Think quality thoughts,
2. ) Communicate better and,
3.) Move toward positive, lasting success.
Join our membership website for free today to begin learning how to do hypnosis and NLP so you can learn how to hypnotize someone successfully, anytime and in any situation. It's useful for stage hypnosis, clinical hypnosis, life coaches, salespeople, and business professionals. 
It takes  just 30 seconds to sign up.